This has been one long week, probably one of the longest and most trying of my life! What started out as a nice, three-day weekend ended up for me, and many in my life, as a mentally and physically exhausting shortened week, and here I sit at my pc, on Saturday afternoon, still in my pajamas, and still trying to recoup my mind and body from the week's events.
Rather than scrunch all of the things that happened this week into one long post, I'm going to take matters one at a time, because I have a lot of things to say about some of them which might not get the attention they deserve in such a combined post. The week all started with the M.D.N.A. tour at MSG on Monday night, and even though I am a huge Madonna fan, there are some things I need to get off my chest here...
Madge, I've got a bone to pick with you...
On Monday evening, I saw Madonna perform at Madison Square Garden. Though the concert itself was awesome, as before, I couldn't help but be frustrated at the timing of the show. I've seen Madge many times before and she's long been known to keep her fans waiting for hours before hitting the stage, and last Monday's show was the latest I'd ever seen.
After an entertaining opening set by deejay/record producer Martin Solveig, the lights went back up around 9:15 in preparation for the nights main event. Me, my pal Vera and my ex, Joe, chatted jovially as we waited for our idol to hit the stage. And we waited, and waited, and waited...
Finally, at exactly 10:47, the opening salvo to the show began with the
Act of Contrition Overture
. As would be expected, the goosebumps began to rise and the excitement level at the World's Greatest Arena hit a fever pitch. The three of us smiled, danced and thoroughly enjoyed all that was happening on the main stage. That is, until I started clock watching.
By the time the
Nobody Knows Me Interlude
came up, it was already past 12:30 and since I'd seen the show before I knew how many songs were yet to be performed. I also knew that I had an hour's drive home and was looking at less than three hours sleep before school the next morning. Sure enough, the show ended shortly after 1 a.m., and by the time we got to the car it was already past 1:30. Needless to say, I was a zombie all day Tuesday.
As I recounted the show over the phone to my pal Rich the next day, he noted that she should be more wary of the people in her audience. As evidenced by the pop chart performance of the songs off M.D.N.A., there is no doubt that the majority of those who still take an interest in her music are of the generation that was around back in her heyday, and she should be mindful of this. Back when I was in my twenties, three-hour sleeps were commonplace in my life and because of my age I could handle it, but these days the effects of that short night's sleep lingered with me all week long. Sorry Madge, I still love you, but the world doesn't revolve around you!
And another bone...
Another thing worth mentioning here, and this is admittedly a rant, is the subject of tickets. This whole concert thing first came up because a friend of mine had offered me tickets to that show that a friend of hers was selling almost a week earlier. All she had said to me in that first email was that the tickets were originally $300 and she was asking $175 for them. Oh, and by the way, she said they were in the 9th row.
"What section are they in?" I asked.
Since the tickets belonged to a friend of a friend, she couldn't answer me at first, and so when she got back to me a couple of days later I found out that they were in section 109, at an angle to the left and somewhat behind the stage.
Now Vera, Joe, Rich and myself have been burned like this more than once before. For the
Blond Ambition
and
Confession
tours, we had purchased similar tickets, and both times we all left the show unsatisfied and somewhat pissed off. At the time, and still even today, I cannot believe that they even sell tickets in such places. On both of those occasions we heard the show, but most of what we saw was the back of Madonna's legs...and believe me, we all paid well over $100 bucks for those seats.
To me, that's pretty disgusting. From those angles, even the monitors cannot be seen, so you're really only paying for the privilege of simply hearing the show, not seeing it. I know that Madonna is not the only one that sells such tickets, and it's probably not even her own decision, but that of the promoters, but this is an absolute scam and oozes pure greed.
Determined not to be fooled again into buying such seats, we abstained and searched for better seats, ones from which you could actually see the show, through StubHub, which brings me to my next rant...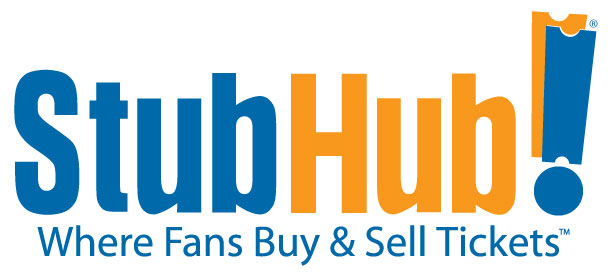 StubHub and ticket scams
Historically, tickets to in-demand concerts, shows and sporting events have always been difficult to obtain, and there has always been an element of cheating when it comes to the purchase of such tickets. Ticket scalping has always been illegal, yet it has always gone on seemingly without any attempt to prevent it, and nowadays it seems that the practice is being not only allowed to happen, but encouraged via ticket selling websites such as the popular StubHub.
One has to wonder about the sellers of tickets on StubHub and other ticket selling sites. The premise of those sites is for people to be allowed to sell tickets for shows that they've purchased tickets for, yet are unable to go, which to me is absolutely fine. Yet I've borne witness to the almost immediate listings of tickets on the site whilst simultaneously trying to purchase seats through original sellers like Ticketmaster and LiveNation.
You have to question how do these people get such quick access to tickets, especially when they're immediately putting them back up for resale at much higher prices on StubHub and other sites. Within an hour of the Halloween Grace Jones show tickets sale, $62 seats were going for more than $600.
Something's definitely not right here, and to me it's pretty disgusting that such bold ticket scalping is allowed to flourish unchecked as everyday fans are left paying even more exorbitant prices to see their favorite artists perform. You have to wonder how these people get access to tickets. I have no idea what the solution might be, and I know that there are much more pressing things for politicians out there to worry about, but c'mon, this is ridiculous!
Feel free to leave a comment if you agree or disagree with any of these issues, or have experienced any of these same frustrations about going to see an event live, and stay tuned for more from my week from hell coming shortly...
Tweet