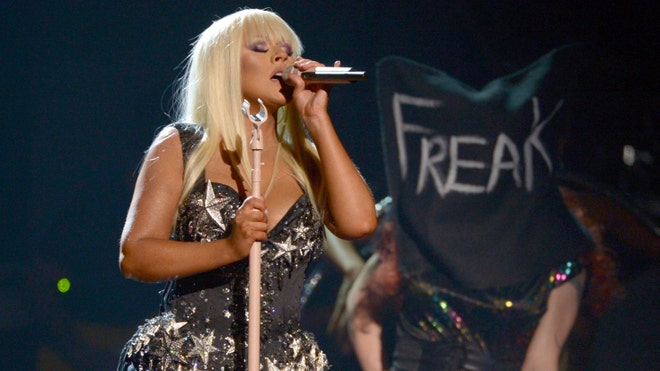 Here's one performance I didn't mention on last night's post, and I did it on purpose. Last week Christina Aguilera released her latest album,
Lotus
, which I downloaded a few days ago. Since I posted Rihanna's
Stay
yesterday from her latest,
Unapologetic
, I wanted to add something from X-Tina, as well. I'm contemplating doing track by track reviews of both albums in the coming weeks as I get to know them, like I did with
M.D.N.A.
and
The Truth About Love
.
So far, I'm not too impressed with either record, unfortunately, but that's subject to change as I listen to them more. As for this performance, we see both the album's intro and a track called
Army of One
. Though I'd heard about Christina's weight gain, I was still taken aback when I saw just how big she'd gotten. The performance is a little over the top, but Miss Christina has still got one powerful set of pipes. Check it out...
Tweet