When I first decided to have a theme of Adventure Parks for this year's A-Z Blogger's Challenge, I brainstormed a list of A-Z topics I could do, and I had trouble with the letter "J." I even enlisted the help of some fellow coaster enthusiasts like myself and they shot blanks, as well. So, I thought that maybe I'd share some coasters that begin with the letter "J," and there aren't many of them either!
Judge Roy Scream
Six Flags Over Texas, Arlington, TX
How's this for a name of a roller coaster? The ride was the park's very first wooden roller coaster and it sits aside a lake near the entrance of the park. The ride was named after an eccentric 19th Century Justice of the Peace named Judge Roy Bean. I dunno.... Anyway, check out
Judge Roy Scream
...
Jungle Racing Coaster
Happy Valley, Beijing, China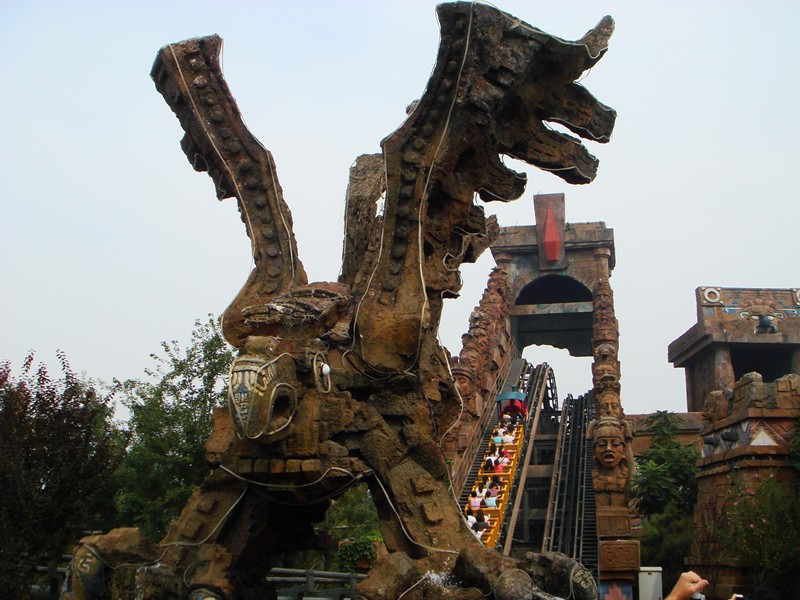 This one is a type of runaway mine ride, so it looks pretty tame, but the structure and ride itself look hella cool!
Jimmy Neutron's Atomic Flyer
Movie Park, Bottrop, Germany
extremerides
Here's a suspended "family" coaster that really packs a punch!
Various Seaworld Parks
The Seaworld parks, located at several different locations across the country, have been getting into the coaster wars for some time now, and their rides are almost always built more on theatrics than thrills. This one, located at Seaworld parks in San Antonio, San Diego and Orlando, is no exception...
"J" Coaster of the Day - Jackrabbit
Kennywood, Pittsburgh, PA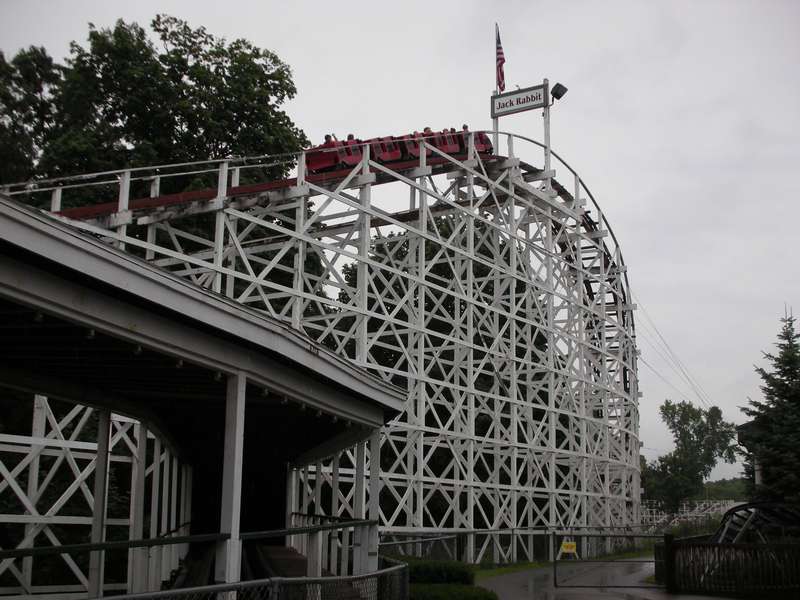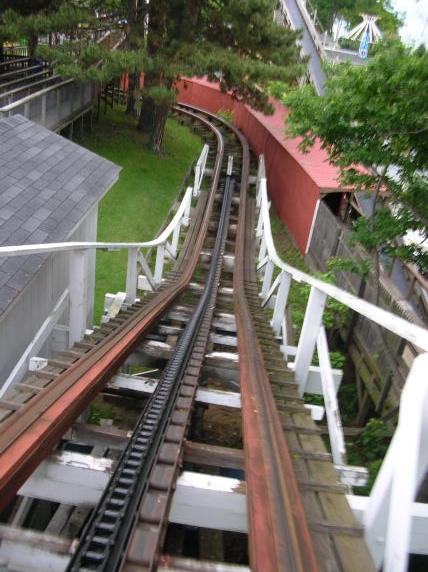 Today's coaster of the day is a classic! I had the opportunity to ride jackrabbit back in 2010, during my trip to Kennywood park just outside Pittsburgh, PA. The coaster, built in 1920, was erected on a hillside and the bunny hops that go along with the terrain are nothing but pure fun! Check it out...
Check out my other A-Z Adventure Park entries for this month's challenge: