Some of you may not have heard of Holiday World, located in, believe it or not, a town called Santa Claus, Indiana. Well, through my own interest in roller coasters, I've been hearing about this place for years now. It's collection of coasters is not immense, but the ones it has are world-class, and I'm pretty excited because I'll be visiting there for the first time this July.
Roller Coaster Road Trips
Every so often, my friend Rich and I take these short little trips to ride coasters. We've done the Busch Gardens/King's Dominion Virginia trip, the Dorney/Hershey Pennsylvania trip, and about four years ago, we went with another friend, Eddie to Ohio and western Pennsylvania to visit Cedar Point, King's Island and Kennywood. All of the trips were memorable and we rode a lot of coasters, and this year the three of us, plus another friend, Gary, will be heading on over to Kentucky and Tennessee for some more roller coaster riding, and one of our stops will be Holiday World.
H is for Holiday World
On August 3rd, 1946, Santa Claus Land opened its gates for the first time to the public, and the place attracted families from near and far, flourishing for nearly 40 years before expanding and changing its name to
Holiday World
. The park is still one of the only family-owned and operated theme parks in the nation and its theme is unique and fun. with areas of the park dedicated to
Christmas
, of course,
Halloween
,
Thanksgiving
and the
Fourth of July
.
The Coasters
Holiday World doesn't have a wide array of scream machines like many of its contemporaries, but the three woodies that it does possess all seem to be a scream...
The Raven
Located in the Halloween section of the park,
The Raven
opened in 1995 and was immediately a fan favorite among coaster enthusiasts everywhere. Take a ride...
The Legend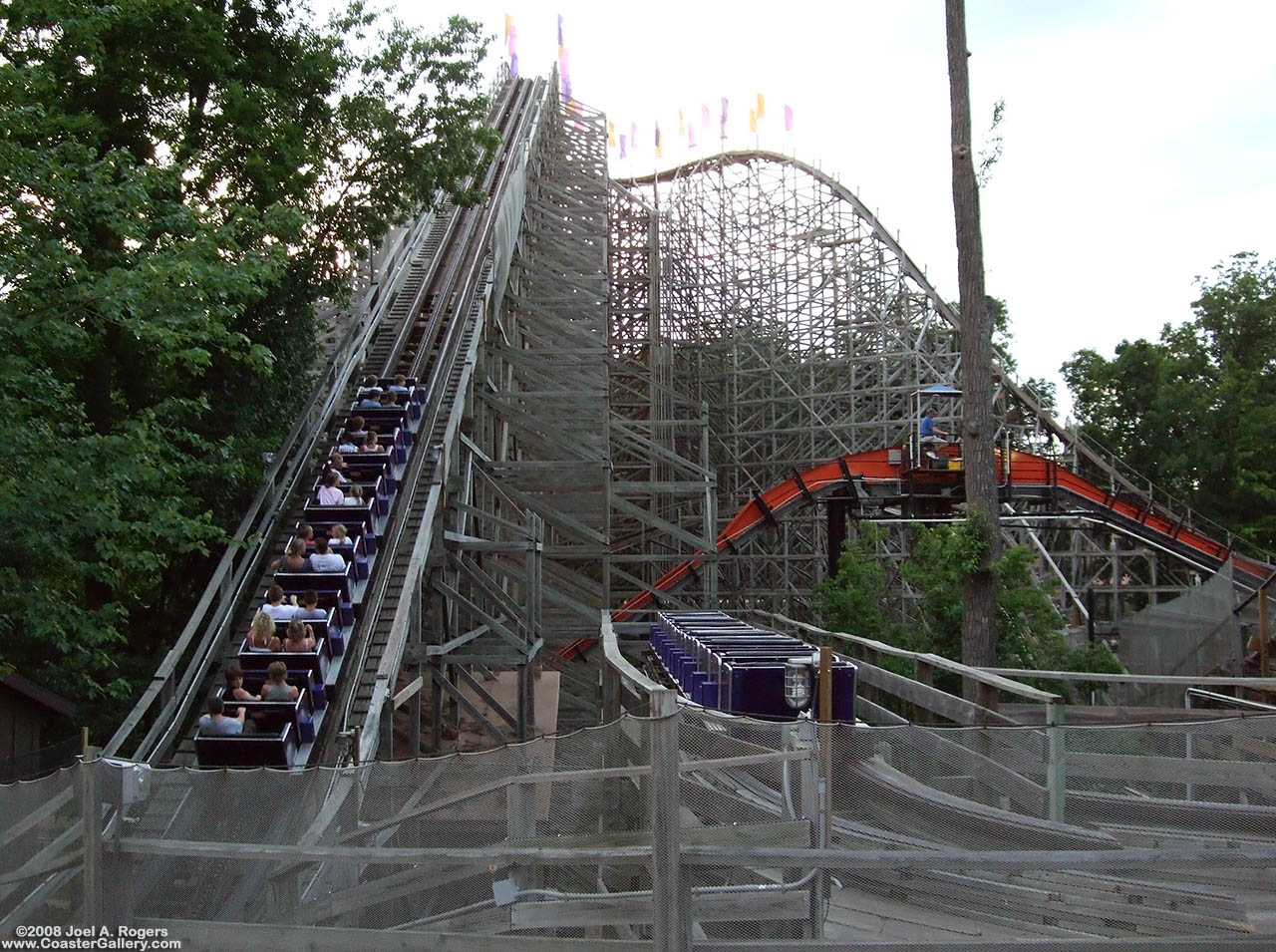 This one came along five years after
The Raven
and is based on Washington Irving's
The Legend of Sleepy Hollow
. Another classic wooden coaster, this one seems a bit wilder than its predecessor, and I can't wait to give it a try...
The Voyage
Finally, we have
The Voyage
, Holiday World's most recent addition to its roller coaster roster. Opening in 2006, this one set a record for most airtime out of any wooden roller coaster anywhere at 24.2 seconds. That gets a wow! Check it out...
So, well worth the trip, huh? Be sure to look out for a review of the place sometime in late July. In the meantime, keep on riding!
"H" Coaster of the Day - Hades 360 -
Mt. Olympus Water and Theme Park -
Wisconsin Dells, Wisconsin
Oh, here's one I've been drooling about for a long, long time. I tell ya, I never thought I'd ever really want to visit Wisconsin Dells, but this park and this ride make me wanna go so badly. This ride first opened in 2005 as simply Hades, but the 360 was added just a year ago, when the park added a 360-degree roll to the structure, a rarity to say the least. Add a steep, 65-degree drop of 140 feet, plenty of banked turns, speeds of up to 60 mph, and a wicked-looking tunnel that goes beneath the parking lot a lengthy 800 feet and you've got one hell of a ride. Take a ride yourself after the pics below...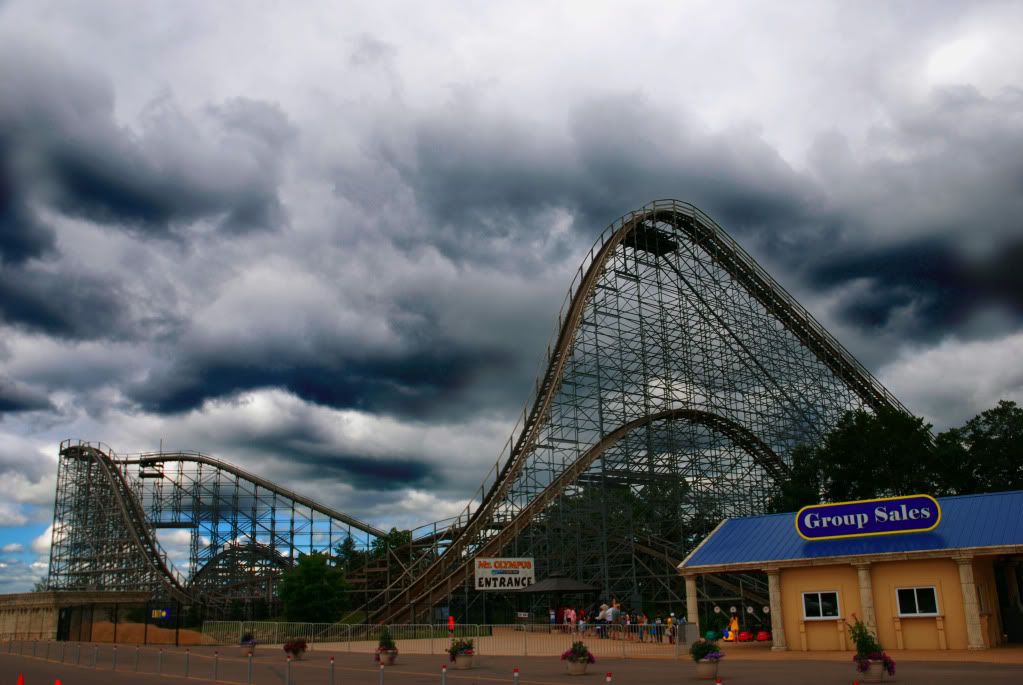 Be sure to check out the rest of my Adventure Parks A-Z Blogging pages below...