We continue this morning with our countdown of my picks for the best 30 dance/club songs of the year.
#20 - Gimme All Your Luvin
- Madonna
L-U-V Madonna!
Okay, well I'm sure this isn't on many people's top lists of songs for the year, but hey, I love Madonna and I'm actually one of the few who find this
song
fun. Yeah, it's kitschy, but it's also catchy, kind of 80's, and very danceable, so there!
Madonna "Gimme All Your Luvin'" Integrated Compilation
from
Interscope Brand Partnerships
on
Vimeo
.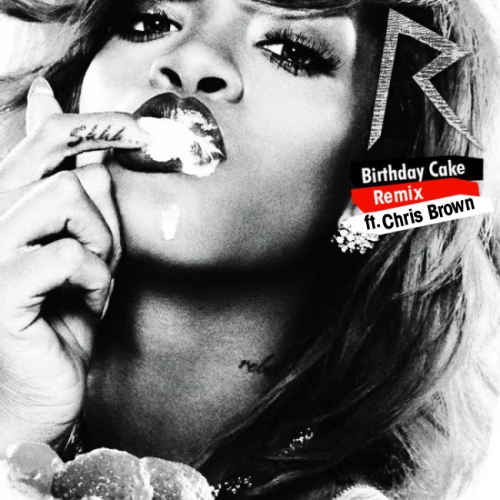 #19 - Birthday Cake
- Rihanna
It's not even my birthday
And you wanna lick that icing on it
One of my favorite sexy-ass tracks from RiRi's
Talk That Talk
album is really only a short interlude on the original set, but Ms. Thang reunited with ex-boyfriend Chris Brown for a longer, dirtier remix of the record, which did get lots of airplay in clubs. Check out
Birthday Cake
.
#18 - Where Have You Been
- Rihanna
The 5th single from
Talk That Talk
is still getting lots of airplay in the clubs. Love the reverb in the chorus! Check it out on
YouTube
.
#17 - Loca People
- Sak Noel
I've got a funny story to tell on how I first noticed this one. I was at Cherry's On the Bay in Fire Island one night and I was standing near the bar, chatting with some guy I know, and this drunk-as-a-skunk woman was standing nearby. Well, if you don't know this song, the main tag line is "What the F**k?," and it was playing at this particular time. I hadn't taken notice of the song or the tag line until after lighting a cigarette. I hadn't even taken a puff yet when the woman flung her arms out and knocked it out of my hand, simultaneously singing the words. My friend looked at me and mouthed "What the F**k?," and the woman just went on dancing, not even knowing what she had done.
Anyway, from then on I started liking the song, dancing to the funky beat whenever it came on. I even tried my hand at making a video to the song, that was before I did True Love, and on that same night I took a lot of silly pictures of myself, which I posted on Facebook under the title,
Johnny, la gente esta muy loca!
, another favorite line from the song.
The tune is a cover of another song, What the Olya, by an artist named Klara, and it was reworked by Spanish disk jockey
Sak Noel
, with vocals by Dutch vocalist Esthera Sarita. I'm posting it here, and be forewarned....lots of expletives (one of the reasons why it was never a
Song of the Day
)...but it's oh so dancealicious!
When I came to Spain, and I saw people partying, I said to myself, "What the F**k?"...
Sak Noel - Loca People
from
Cees Spin
on
Vimeo
.
#16 - Pound the Alarm
- Nicki Minaj
The year 2012 saw Nicki Minaj transform herself from hard core rapstress extraordinaire to dance hall princess. Her vocals work really well with the poppy dancey sound that I love so much and this one's got a great dance floor beat!Check out
Pound the Alarm
on
John's World
.
#15 - Turn Up the Radio
- Madonna
If Madge had any chance to make it big with
M.D.N.A
., this was it.
Turn Up the Radio
is a bona fide dance floor anthem!
#14 - Gangnam Style
- Psy
Okay, I understand that this one was so big that it's probably closer to the top on other lists, but to me it was more of a pop phenomenon than a dance floor hit. Of course it should be on a list of the best dance songs of the year because it is dancey. The song made it to #3 on my year end list of top pop songs for the year, and one of my favorite performances of the song, other than the video itself, was Psy's appearance at MSG with Madonna back in November, which you can see here:
#13 - Die Young
- Ke$ha
I feel your heartbeat to the beat of a drum
Oh such a shame that you came here with someone
So while you're here in my arms
Let's make the most of the night
Like we're gonna die young
The first single off Ke$ha's latest album,
Warrior
, is one of her most catchy. It's really too bad it got banned from the airwaves after the Newton tragedy...it's just bad timing, but really, how is it any different than let's say Prince's
1999
? Check out
Die Young
.
#12 - Scream and Shout
- will.i.am and Britney Spears
I really was not crazy about this song when I first came across it, but it has grown on me by leaps and bounds. Despite the heavy altering of Brit's voice, the dance club beats make me wanna shake my hips every time I hear it. Check it out:
It's Britney bitch!
#11 - Levels - Avicii
This track is slamming! Sampling Flo Rida's Good Feeling and adding a feelgood dance music track, this one really got me going when Avicii opened up for Madge at Yankee Stadium. Check out
Levels
.
So there's the middle ten of my top thirty dance/club tunes for the year 2012. Check out the first ten tracks on the list below:
And see last year's list...
Tweet