Happy New Year 2014 to all of my fellow dance music fans. For the third year in a row I've decided to tackle my 30 favorite dance/club songs of the year 2013. Please keep in mind that though I've checked out a lot of other top dance song lists for the year, my tastes are different and unique to me, and so the songs you see here may or may not be included in what the 'experts' say.
Like last year, I will be posting these in three separate posts of ten songs, in descending order. Here is the middle post, from #20 - #11. As always, comments are appreciated. And here we go...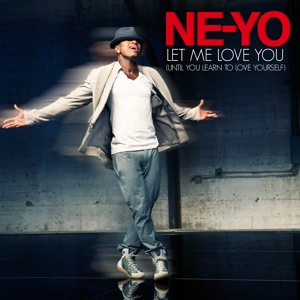 #20 - Let Me Love You - Ne-Yo
I've always loved the soulful voice of Ne-Yo, especially on a dance track, and this one is awesome, feelgood stuff! ! Check out Let Me Love You...
Ne-Yo - Let Me Love You (Until You Learn To...
by juicyremixes
#19 - Gettin' Dumb
- will.i.am, with apl de ap 2NE1
I reviewed
this one
in May as a part of the track by track reviews of
#willpower
. I've listened to it plenty of times since and I've concluded that it's a great dance track. The vocals, the beats, the music...funky!!!!! Check out
Gettin' Dumb
on
Daily Motion
.
#18 - Lay Me Down
- Avicii
Avicii first came under my radar with his awesome club track,
Levels
, a little over a year ago. Then came the fabulous
Wake Me Up
, and then when his
True
album came out, I downloaded it and it soon became one of my favorite albums of the year. In addition to that first smash single, there are plenty of great dance tracks to be found here, including this one.
Lay Me Down
is a typical, fast-paced, anthemic dance track that's got a really nice groove. Featuring the vocals of Adam Lambert and the talents of Nile Rodgers, this one needs to get more listeners. Check it out on
YouTube
.
#17 - I Like How It Feels - Enrique Iglesias
I'm not sure if it's me and the way I listen to music or just the way music is presented these days. I hadn't really heard too much from Enrique in awhile, but a short browse on iTunes and I found that he is indeed still making music and good stuff at that. I posted this one as
Song of the Day
in October and it did well with page views. It's Enrique style all the way and that means it's catchy and fun!
Enrique Iglesias Feat. Pitbull - I Like How It...
by Henrietta-Aime-Fumer_Tv
#16 - You Make Me
- Avicii
Another awesome track from True, this one's thumpin' and bumpin' all the way! Awesome!
Avicii - You Make Me (Official Music Video)
by WoudaRecords
#15 - Walking On Air
- Katy Perry
Here's yet a
new dimension
to Katy Perry on her new
Prism
album, a track made for dancing! YES!
#14 - Donatella
- Lady Gaga
Here's my immediately favorite song off
ARTPOP
. I love the spoken, saucy intro, and the Gothic dramaticism of the entire track. It is THE dance track on the record. Check out
Donatella
right here.
Audra Mae
-
newsok
#13 - Addicted to You
- Avicii
Yet another Avicci song, and this one's similar to
Wake Me Up
in that it's got that nice and unique blend of country and club music. The singer is Audra Mae, who sounds on here a lot like a cross between one of those big name women country singers of a few decades ago and the vintage female singers of a few years ago, like Duffy or even Adele. Wonderfully arranged and nicely produced, this one feels just like an old country song reworked into a club tune. Check out
Addicted to You
.
#12 - Come n' Get It
- Selena Gomez
This Indian-influenced tune from Selena Gomez is especially catchy and became the singer's first top ten hit on Billboard's Hot 100. Check out the infectious Come n' Get It...
Selena Gomez - Come & Get It
by emreorhan_1997
#11 - Timber
- Pitbull, featuring Ke$ha
It's going down, I'm yelling timber
You better move, you better dance
Let's make a night you won't remember
I'll be the one you won't forget
This pleasant dance tune from unlikely duo Pitbull and Ke$ha works surprisingly well. Check it out...
Pitbull feat. Kesha - Timber
by kiss_fm
So there you have it, #'s 20 to 11 on my countdown for the best dance tunes of 2013. Stay tuned to the top 10 dance music songs of 2013 coming soon, and in the meantime, check out the past two years of great dance songs and relive some fond memories, as well as part one of this list:
2013
John's World Top 30 Dance/Club Songs of 2013, Part 1: #'s 30 - 21
2012