I just finished my second of three pieces for Examiner on new coasters coming to theme parks this summer, and here's one that piqued my interest. Here's what I wrote in my piece:
Outlaw Run is one of the most talked about new coasters for 2013. Branson, Missouri's
Silver Dollar City's
new wooden roller coaster is the first to be built by Rocky Mountain Construction and will feature three inversions, which is noteworthy news for any woodie, as well as the steepest drop of any coaster of its kind coming in at an impressive 81 degrees. The ride's first hill stands at 107 feet, but the surrounding terrain helps to heighten that drop to an even greater 162 feet.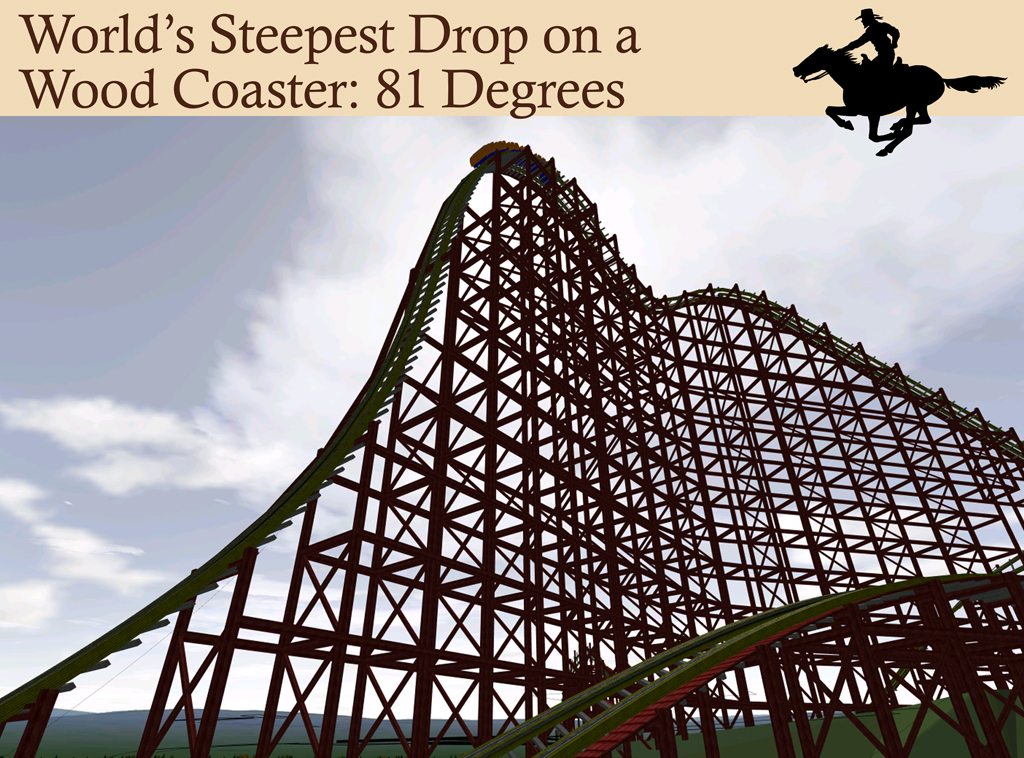 Cool! Check it out:
And if you like, check out my pieces on Examiner:
Tweet